With its extra length (an added half-inch over the standard) the AeroPro Drive Plus GT takes the spin and power of the regular version and kicks it up a notch. There's more power and spin to be had from all areas of the court thanks to increased tip speed from the longer beam. Players have to be a tad stronger to wield this version as the increased length bumps up the swingweight. At net the racquet offers some impressive pop with a crisp and clean feel. Targeting is solid and the racquet offers the kind of feedback that provides the player with an instant feel for depth and angle. On serve this racquet truly shines. Offering tremendous access to both power and spin, this takes big serves and makes them huge. The perfect option for the player who likes to serve big and then follow up with big groundstrokes, this racquet is well worth a demo. Best suited to 4.0+ level players.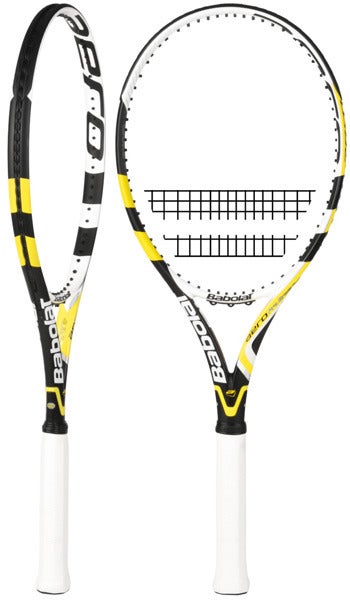 Rackets similar to Babolat AeroPro Drive GT Plus Racket

Babolat AeroPro Drive GT Racket


Jo-Wilfried Tsonga & Rafael Nadal's racquet of choice, the AeroPro Drive GT offers new Graphite Tungsten technology for an even more solid feel. The versatility of this stick makes it ideal for several levels of players.


Prince Original Graphite Oversize Racket


One of the best all-time traditional racquets. Players such as Andre Agassi and Michael Chang grew up using this racquet. Even at 20yrs. old, it's a tough racquet to beat for feel and control. 107 square inch head sizes. Standard length.