A lighter, faster feeling EXO3 Rebel 95, this updated version provides a more forgiving response compared to the original. The same tight 18x20 string pattern provides ample control from all areas of the court. This racquet is best suited to intermediate through advanced players with a long, fast swing style. From the baseline our TW playtesters enjoyed the solid and stable feel. Excellent control had our testers swinging aggressively without fear or over hitting their targets. At net the racquet provides a precise and control oriented feel. Both when punching volleys deep and when looking to apply touch to short angle volleys, the EXO3 Rebel 95 offers all the feel, control and precision needed for accuracy. On serve our testers found this lighter, faster feeling Rebel easier to generate both pace and spin. With its faster feel, our testers could snap it through contact for some added action and zip on serves. All in all, Prince offer a more forgiving racquet here that will appeal to a wider range of intermediate and advanced players.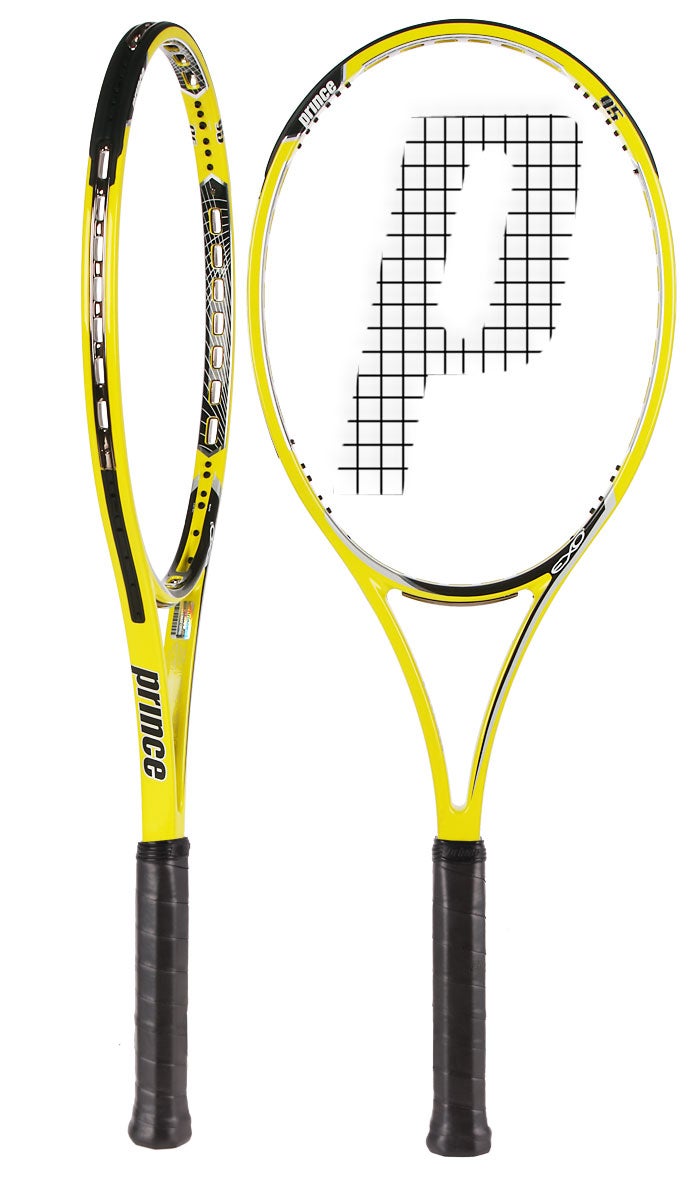 Rackets similar to Prince EXO3 Rebel 95 Racket

Pacific BX2 X Feel Pro 90 Vacuum Racket
With updated Basalt technology called BX2, the feel from the sweetspot is sublime, the precision is deadly and the response perfect. Strung Weight: 12oz. Flex: 59 RA. Strung Balance: 6 pts HL.