Fans of midsized racquets will enjoy a lively feel and excellent maneuverability from the Donnay X-Dual Core Gold 94. From the baseline, the racquet offers a very precise and clean feel. Pace is easy to generate thanks to the response of the frame and the ease of which this one can be accelerated through the contact zone. In typical Donnay fashion, this racquet is easy to whip around, providing the player with some added versatility when stretched wide or forced off balance. At net the racquet provides the rare combination of maneuverability, stability and a crisp feel. With ample power to help punch the ball away and lots of feel for touch shots, this racquet is a deadly option in the hands of a skilled volleyer. All in all it's an impressive option for advanced level players.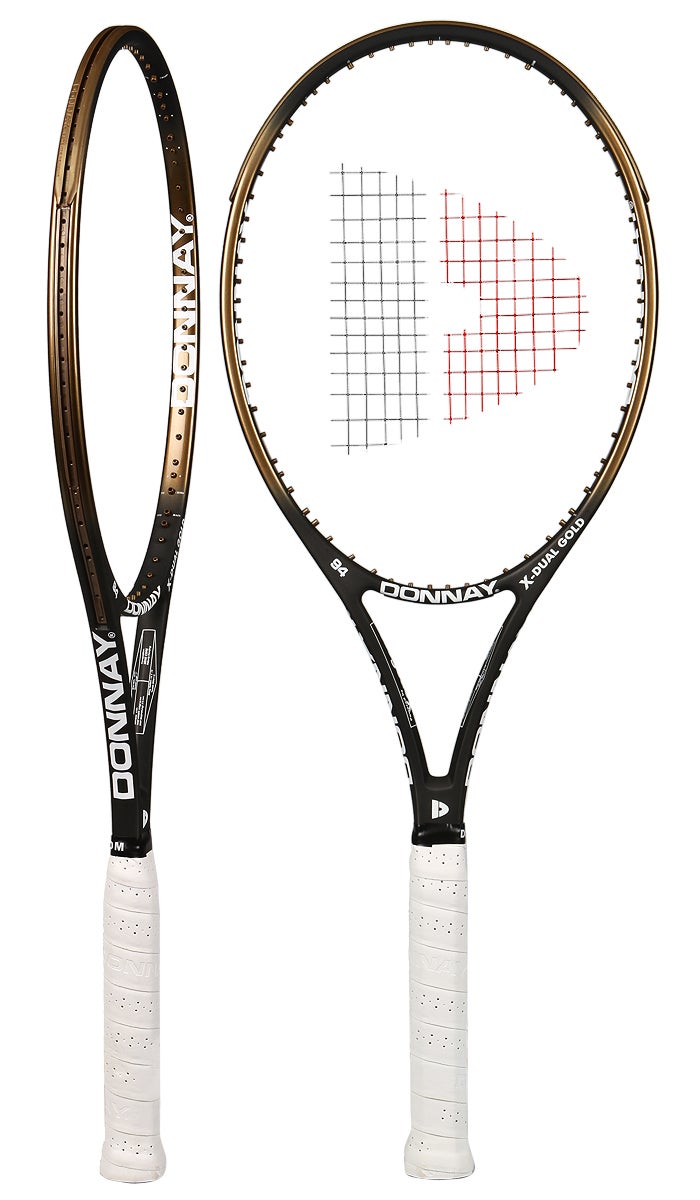 Rackets similar to Donnay X-Dual Core Gold 94 Racket

Wilson Pro Staff 6.1 95 BLX
On the lighter side of the player's racquet spec range, this one offers excellent access to spin on groundstrokes and serves. Impressive touch and feel at net makes this one an excellent choice for the all court player. Strung weight: 326g. Swingweight: 306 RDC. Flex: 62 RA.